If you are new to FaceBook ads you may encounter the following error when trying to create a custom audience with Bridge.
"Ad accounts owned by businesses new to Facebook Products can create customer file Custom Audiences after several weeks of following Facebook's policies. You will need to run ads in accordance with Facebook's guidelines to vet the selected ad account before Custom Audiences become available"

This is unfortunately a limitation of FaceBook as they want all ad manager accounts to be seasoned before they will allow you to create a custom audience.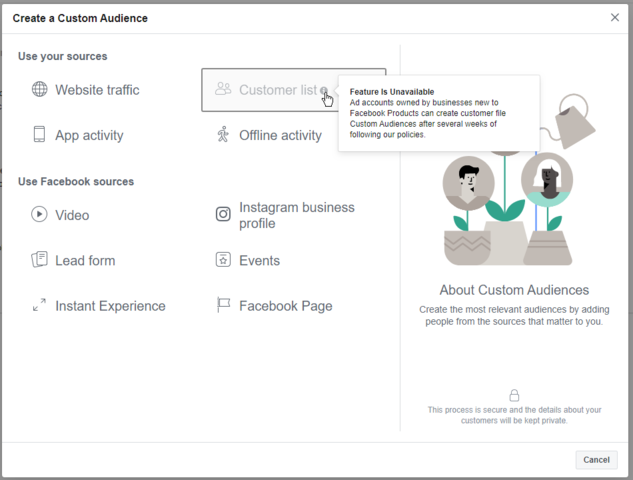 What you will need to do prior to being able to create a custom audience within FaceBook is utilize your new ad account for several weeks by running ads. You will also need to accept all TOS' within FaceBook.
During this seasoning period you can periodically check the create custom audience section and try to create an audience and see when the error message disappears. Once you are able to use the custom audience feature within FaceBook you will then be able to do so within your Bridge account as well.