1. Login to your Seller's Central account on Amazon at https://sellercentral.amazon.com/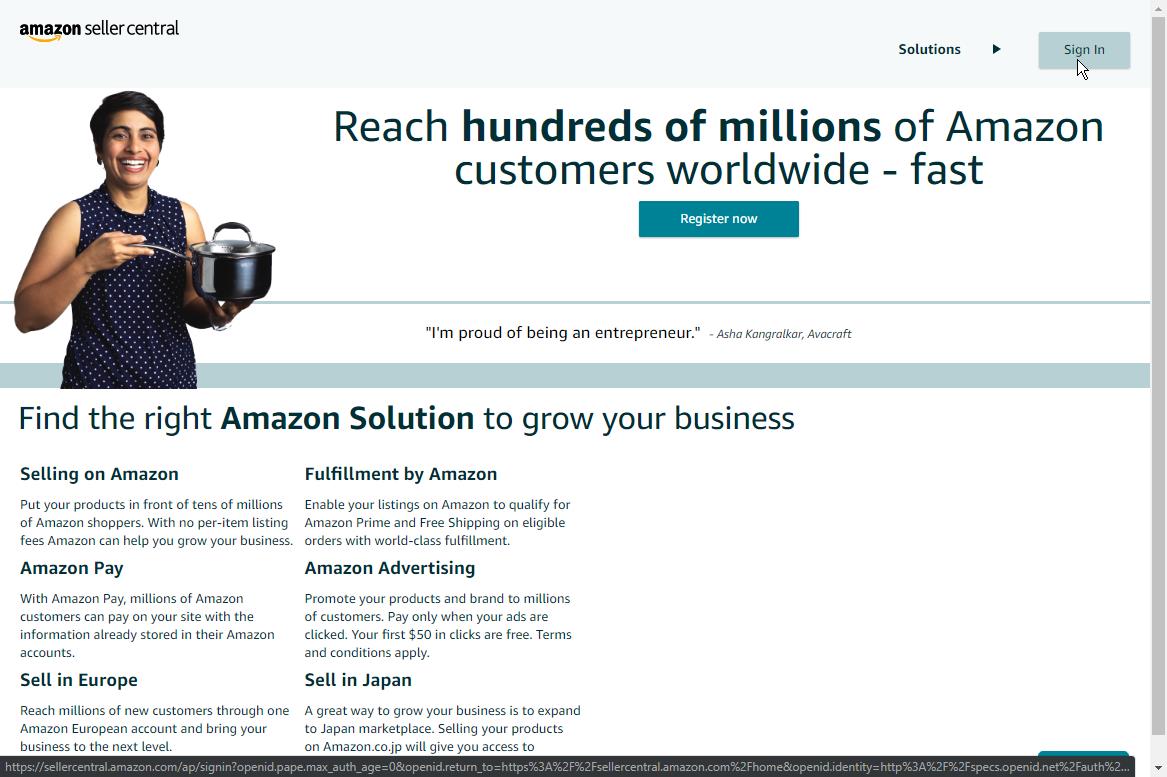 2. Click on the Reports > Fulfillment menu at the top of the screen.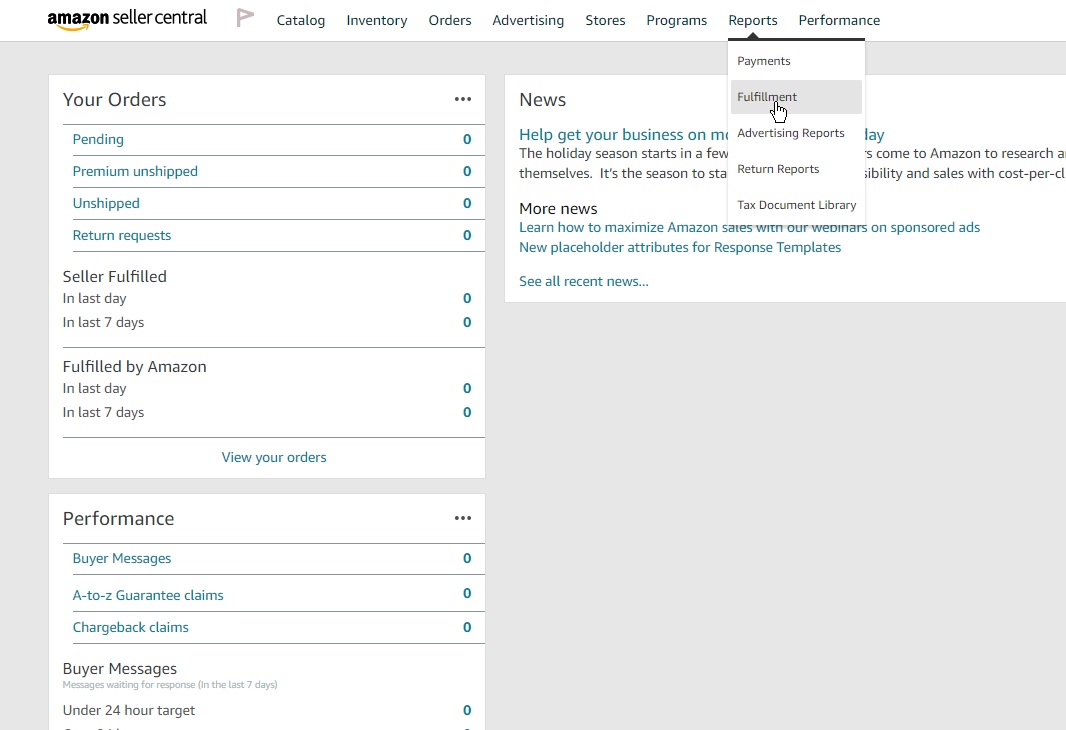 3. This will take you to the Amazon Fulfillment Reports page. Select Amazon Fulfilled Shipments from the menu on the left side of the page.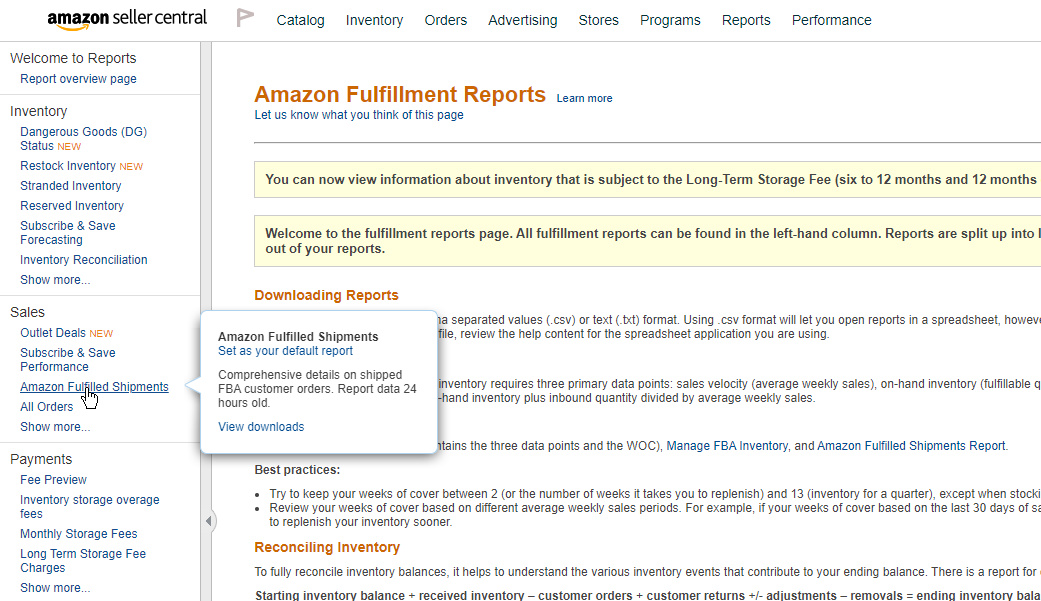 4. This will take you to the Amazon Fulfilled Shipments page. Here you will want to download a fulfillment report for the desired date range.
Note: You can only download 1 month of data at one time, but we allow more than a single file to be uploaded into the system at once. So, you can download as many days of data as you would like to.
5. After selecting the desired date range, click the Request .csv Download button. After some time your report will become available on the Requested Report grid on the page. You will want to download the reports you have selected to your device.
6. In the SixLeaf platform navigate to the Bridge>Build Audience page.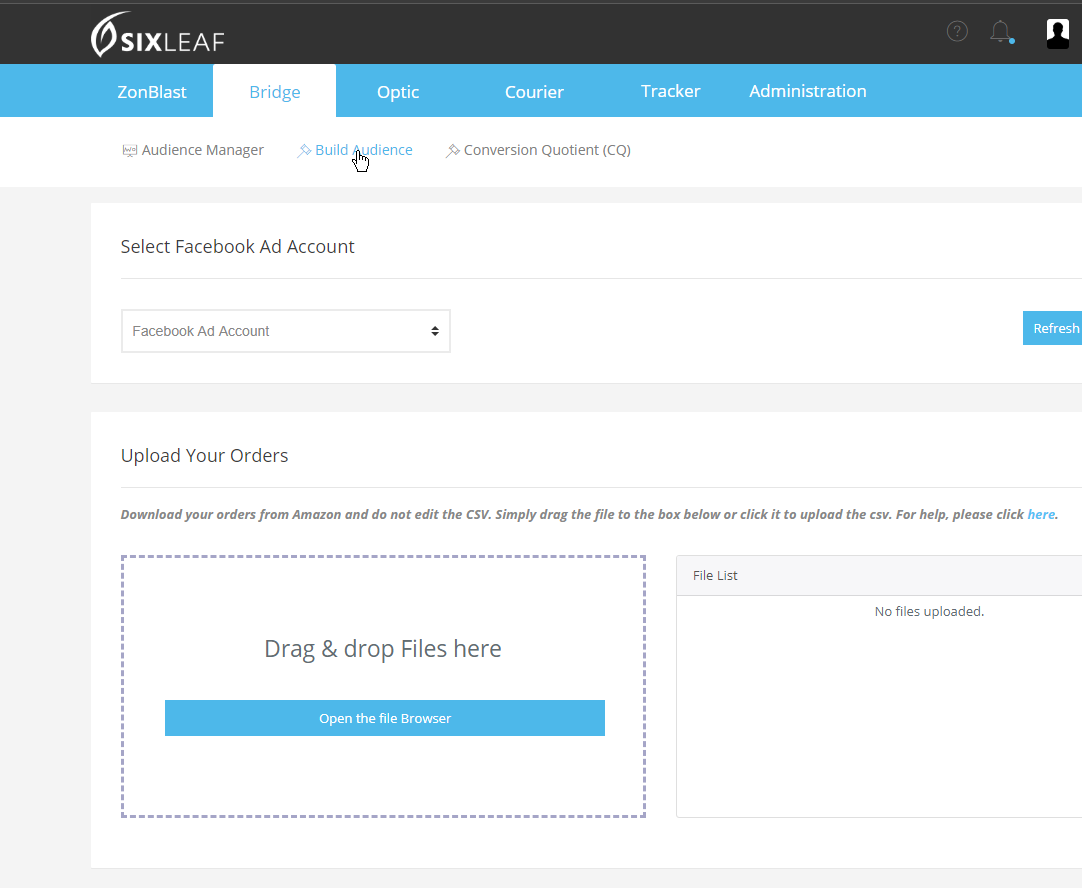 7. On this page you will need to start off by selecting a Facebook Ad Account to use from the drop down box seen here.
Note: If there are no Facebook Ad Account's in this box you may need to click the Refresh Ad Accounts button on the right side of the screen. If there are no Add Accounts Available then you will need to head over to your accounts Integration page and setup a Facebook integration at https://app.sixleaf.com/Integration/List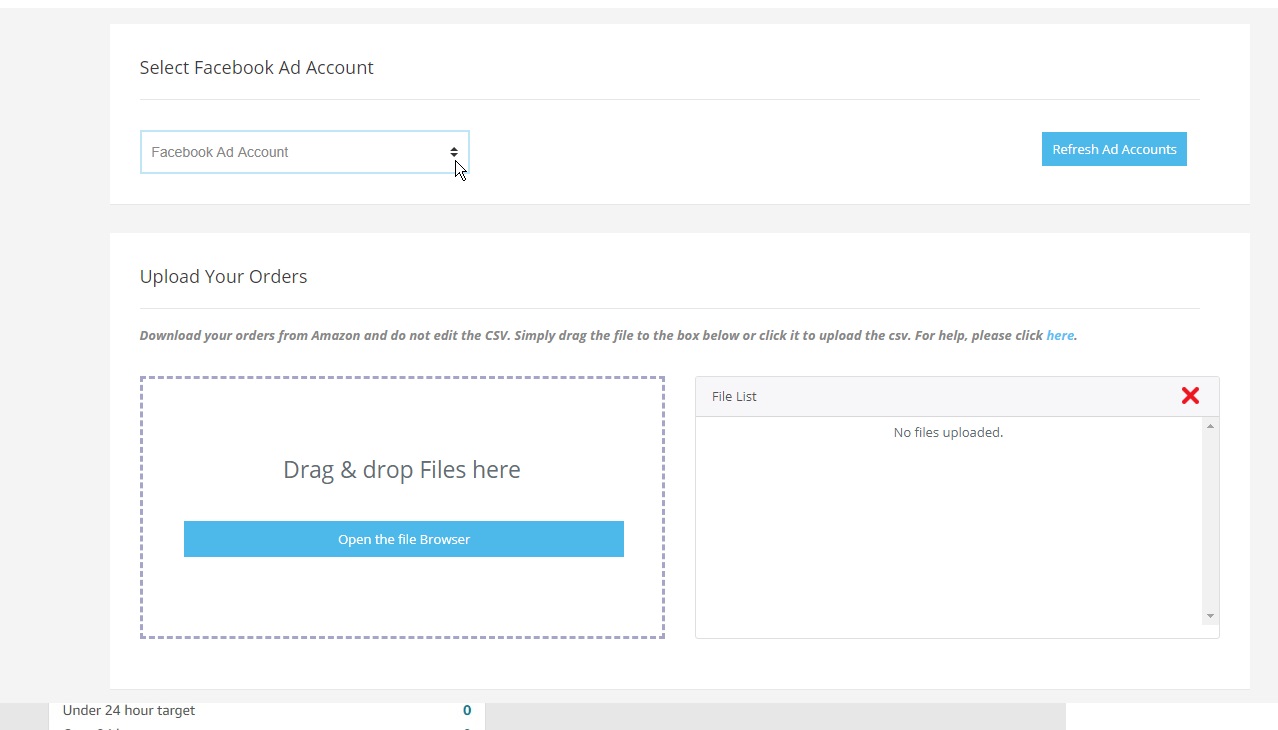 8. You can now select the files you would like to upload or simply drag them onto the area where it says Drag & drop Files here.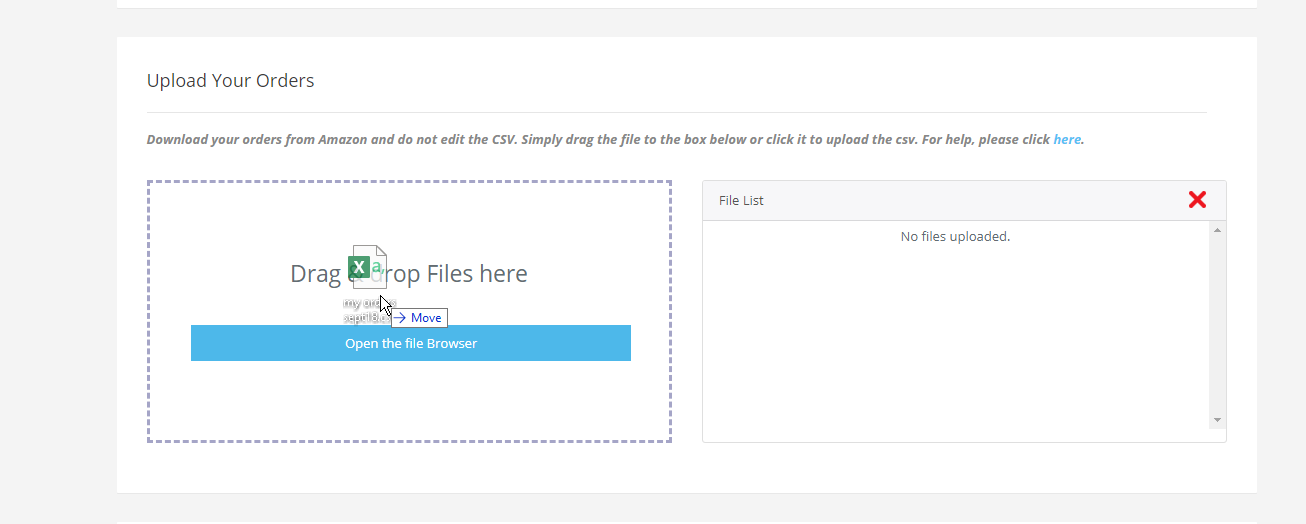 9. The selected files will show up on the right side of the screen in the File List and will display the number of orders in the file.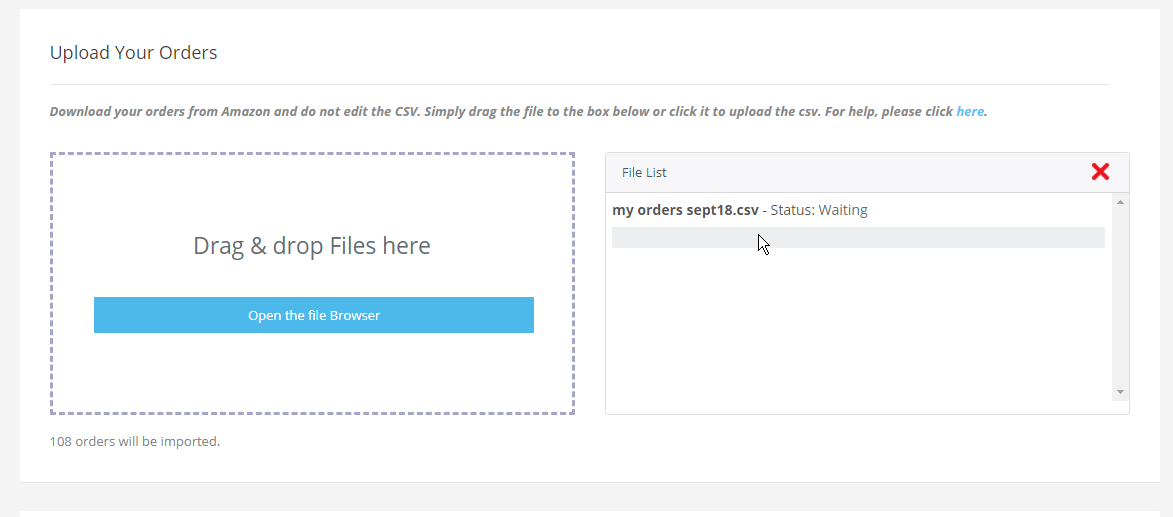 10. From here you will want to setup the audience by entering a name for it on Facebook, and adjusting it's settings as seen here.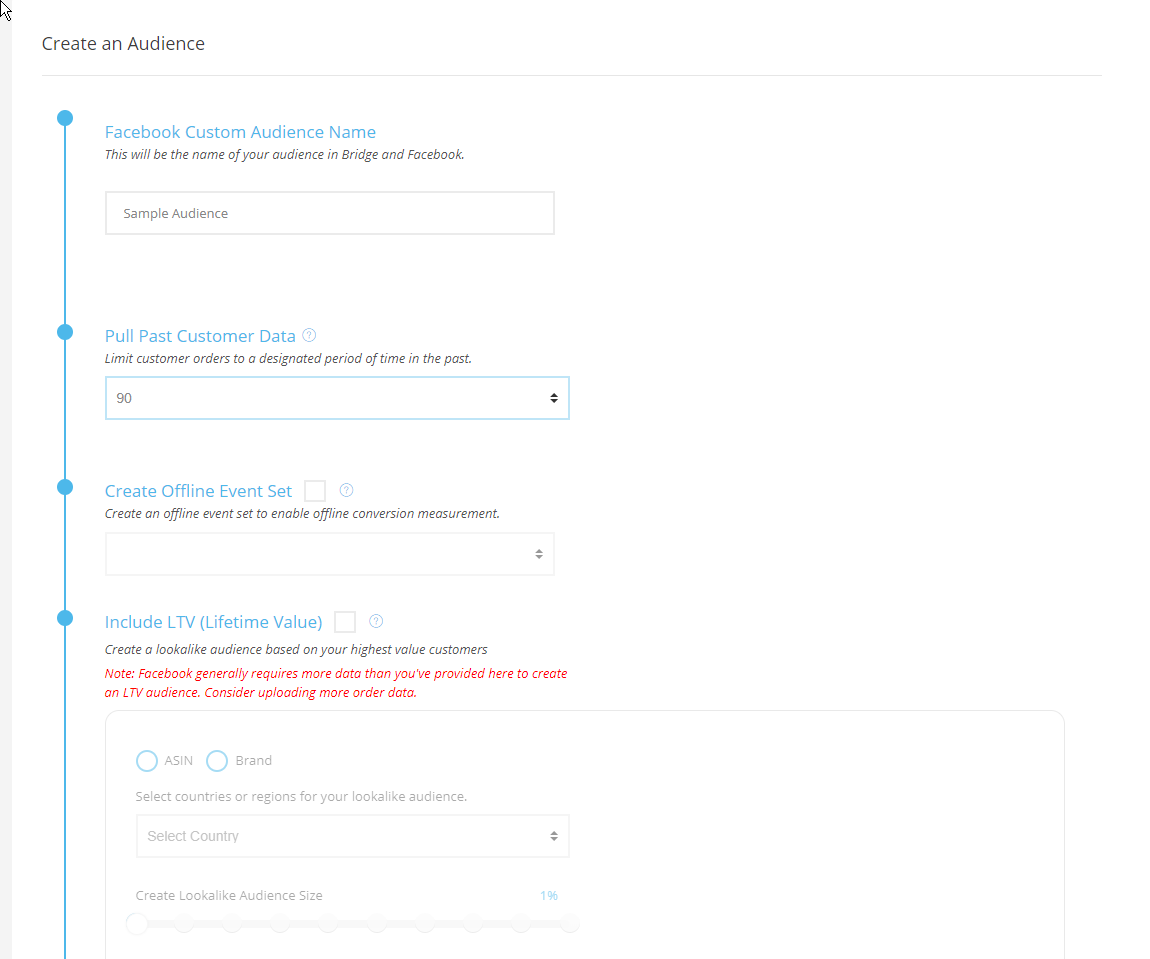 11. Finally, setup the filters desired to extract the right data from the files and press the Activate button at the button of the page.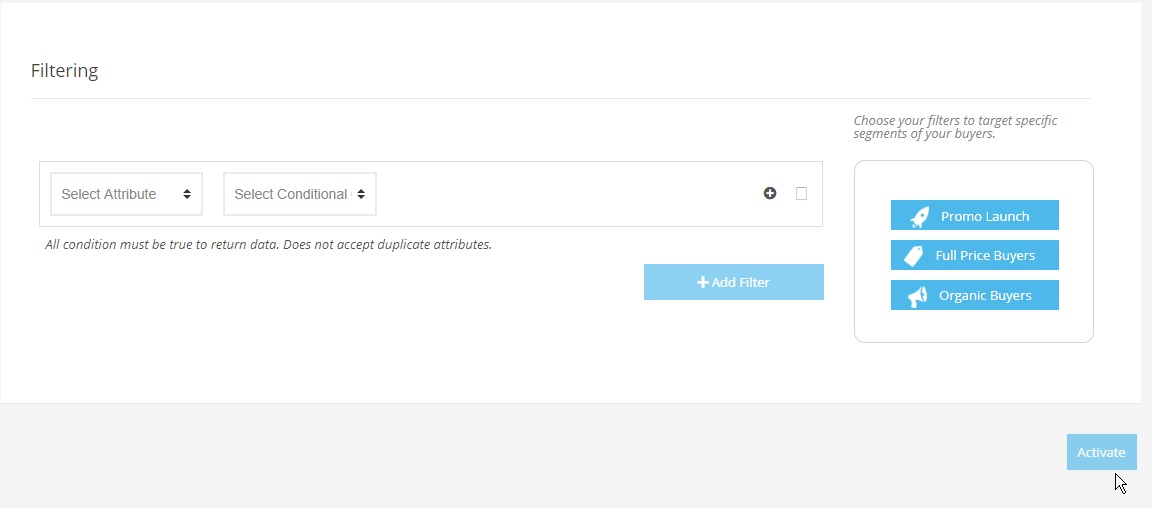 12. At this point you will wait for Facebook to match the files. You can look at the created audience in your Facebook Business manager in your accounts Audiences found at the following menu item.
Note: While an audience may appear very quickly in the Business Manager, it may take some time for Facebook to match the data for your Custom Audience, so please be patient.