If you do not want to link up your Amazon MWS with SixLeaf, you can manually add in your marketplace and products.
To do so follow these steps below:
1. Log into your SixLeaf account
2. Click on your Account Name, top right of your screen
3. Click on Integrations
4. Click on Setup New
5. Select Merchant you are sellng your product through
6. Enter your Seller Name and Seller ID
7. Click the box next to Bypass Integration.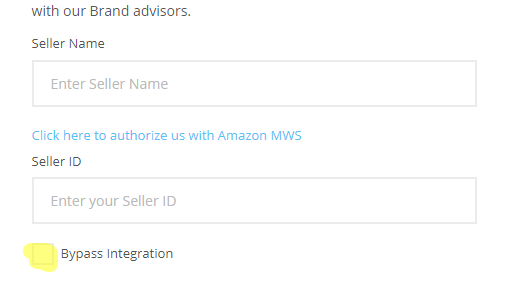 You have now manually added your marketplace to SixLeaf.
Follow these steps for adding your products manually:
1. Select the marketplace from the integrations page that you want to add the product to.
2. Click the +Add Product button
3. Enter in all the information in each field. (If this is a new product and you don't have a SKU you can make one up)
4. Check the box to make the product active and be sure not to click the sync button.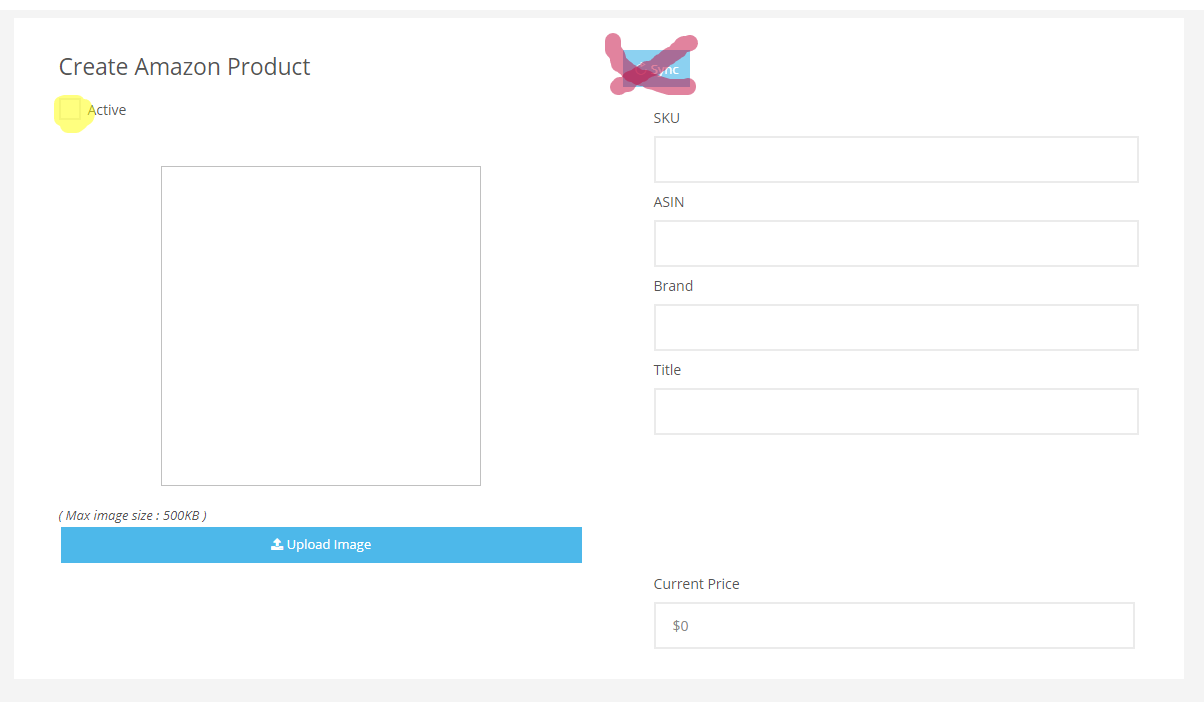 4. Upload your image and click the Create Product button at the bottom left of the page.
Your product is now added to your SixLeaf account and can now be set in your active products section for running blats.
Note: When skipping MWS integration you will need to set your own MOQ as our auto MOQ tool only works with integrated accounts.
You will also have to manually update any price changes on the listing manually in your SixLeaf account.